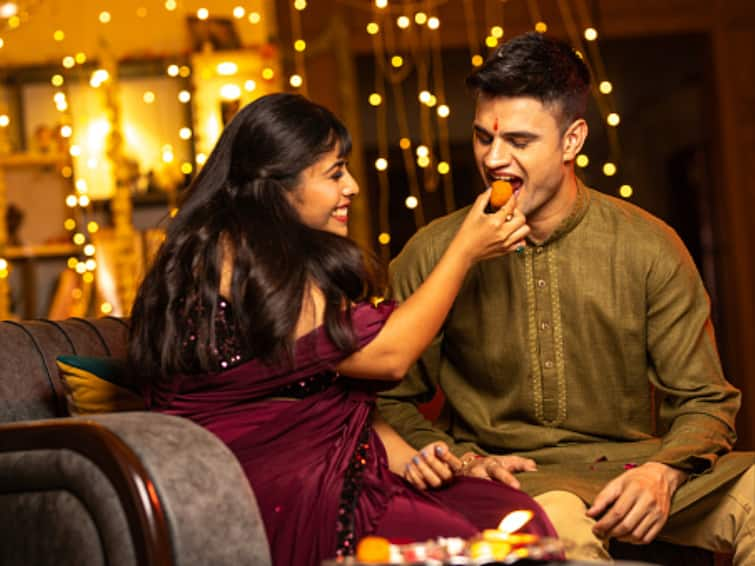 Bhai Dooj 2023: How this ritual started, know the interesting story
Bhai Dooj Puja: Bhai Dooj is the last day of the five-day Diwali festival. It is celebrated on the second day of Shukla Paksha of Kartik month. On this day, sisters apply tilak on the forehead of their brothers and pray for their long life and prosperity. This festival is also known as Bhai Dooj, Bhaiya Dooj, Yama Dwitiya or Bhratri Dwitiya.
According to the Puranas, it is said that on this day Yamuna had invited her brother Yama to her house for food. On Bhai Dooj, brothers also give gifts to their sisters as a goodwill gesture. This day is also dedicated to the worship of Yamraj, the god of death. Let's trace the origins of the Bhai Dooj tradition.
Legend has it that Yama, the god of death, visited the house of his sister Yamuna on the day of Bhai Dooj. This started the tradition of Bhai Dooj or Yama Dwitiya. Yama was invited several times before Yamuna finally accepted his invitation. On this occasion, Yamuna arranged food for Yama and applied tilak on his forehead and wished him well.
When Yama asked for a boon from Yamuna, she requested that she should visit him every year on this day and on this day any sister who applies tilak on her brother's forehead will be freed from fear. Pleased with Yamuna's request, Yama blessed her. Since then the tradition of celebrating Bhai Dooj started. On this day, taking a bath in the river Yamuna holds great significance, as it is believed to provide spiritual benefits to those celebrating Bhai Dooj.
Another mythological story related to Bhai Dooj is about Lord Krishna and Subhadra. According to this story, on the day of Bhai Dooj, Lord Shri Krishna returned to Dwarka after defeating the demon Narakasura. His sister Subhadra welcomed him with fruits, flowers, sweets and lighting lamps. He applied tilak on Krishna's forehead and prayed for his long life. Since then, brothers and sisters exchange gifts and apply tilak on this auspicious day.
Also read: Bhai Dooj 2023: Auspicious time, worship method and rules of tilak according to zodiac sign