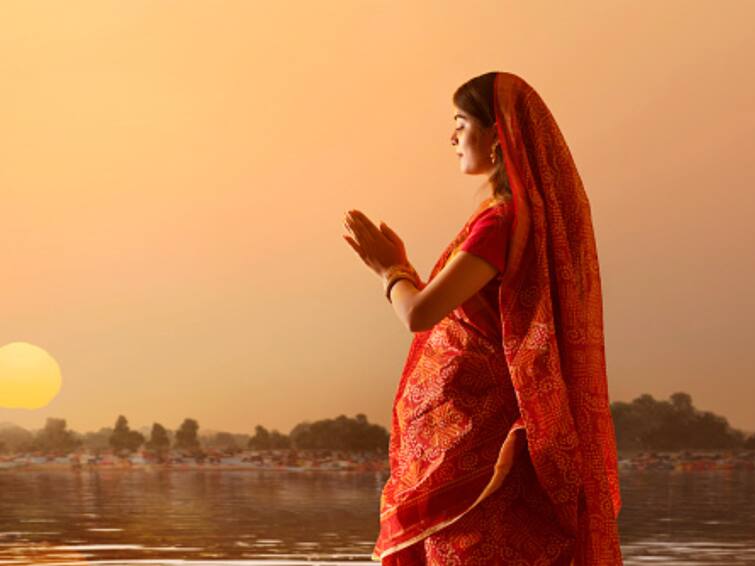 Chhath 2023 Nahay Khay Importance What are the fasting rules?
The four-day long Chhath festival has started from today. Today is the first day of this festival known as Nahay-Khay. The fast will end on the seventh day i.e. 20th November by offering Arghya to the rising sun. During this festival, women observe Nirjala Vrat (fast without water) to pray for the well-being, long life and bright future of their children. Nahay-Khay involves taking a bath and then eating a meal. There is special significance of eating rice with pumpkin on this day, which is known as Kaddu-Bhat.
Tradition of Nahay-Khay:
The tradition of Nahay-Khay is celebrated on the fourth day of Diwali i.e. Chaturthi of Shukla Paksha of Kartik month. Some special customs and traditions are followed on this day. This year Chhath Puja is starting from 17th November. Cleaning and purification of the house is done on this day. After this, Chhath devotees take bath and start their fast by eating pure vegetarian food. In Nahay-Khay, all the family members including the fasting person eat dishes like pumpkin curry, chickpeas and radish along with rice. After the fasting person has eaten, the rest of the family members participate in their meal.
Importance of Nahay-Khay:
The tradition of Nahay-Khay on the Chaturthi date of Shukla Paksha of Kartik month is considered important. On this day, the fasting person takes a bath in a river or pond and consumes food consisting of raw rice, gram and pumpkin (gourd or Kailash) as Prasad. This food is considered pure and sacred. On this day, food containing salt is eaten only once. The essence of Nahay-Khay is closely linked to purity, as the person observing the fast purifies himself and begins the Chhath fast in a virtuous and sacred manner.
Nahay Khay Rules:
On the day of Nahay-Khay, the fasting people should clean the entire house thoroughly because cleanliness has special importance in this festival. Additionally, devotees are required to take bath in a holy river or pond. People fasting on this day eat food only once. The food on the first day includes salt and no impure item should be used while preparing it. Even those who do not fast during the four days of Chhath should eat satvik food.