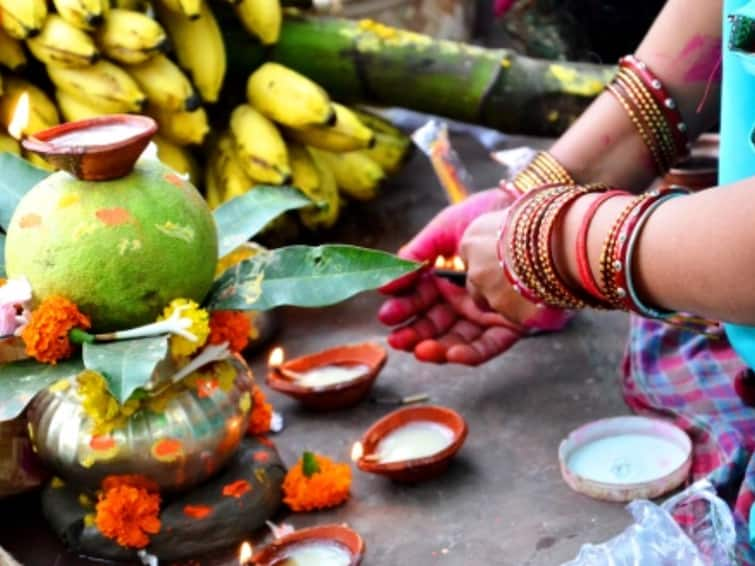 Chhath Puja 2023 How to decorate Chhath basket, what items to include
Chhath Puja 2023: Chhath Puja is celebrated with great pomp and show six days after Diwali, especially in states like Bihar, Jharkhand and Uttar Pradesh. Chhath Puja celebrations began on Friday, November 17, 2023, with Chhath vratis performing rituals such as taking a bath followed by the holy bath and partaking in the offerings of pumpkin and lentils.
The four-day Chhath Puja will be celebrated till November 20. Each day of Chhath Puja involves different rituals. On the first day, devotees take a holy bath. A fast is observed on the second day and the tradition of offering Arghya to the Sun continues till the third and fourth day. During the evening and morning Arghya, the devotee and the entire family go to the river, pond or ghat.
To offer Arghya to Lord Surya and worship Chhathi Maiya, devotees use a special basket (Tokri). Therefore, before going to the ghat, the basket is decorated and filled with all the necessary items. Let's learn how to decorate the basket, make soup or dal and what to include in it.
Items required to decorate Chhath basket:
Soup, daura, or porridge (made from bamboo or brass)

Coconut

Suthni (a type of thread)

sweet potatoes

honey pot

Betel nut

karva (vessel with spout)

Gooseberry

large lemons

Daura (banana shaped ornament)

red rice

Turmeric

Jaggery

betel leaves

Fruit

Sunlight

Sugarcane

flower

Thekua (sweet made during Chhath Puja)

makeup accessories

vermilion

Red or yellow cloth (for tying the soup)
How to decorate Chhath Puja basket:
The basket used to offer Arghya to Lord Surya during Chhath Puja has been beautifully decorated. First of all clean and dry the soup or daura. Apply vermillion on both sides of the soup and place betel leaves on both sides. Keep all the fruits and prasad inside. Some people keep 5 or 11 prasad and fruits. Then tie it well with a cloth. Make sure that jaggery is also added to the soup. It is considered very auspicious. After this, burn incense on both sides of the soup. In this way, after burning the soup, the family members carry it on their heads to the ghat. During this process, the Chhath Puja song associated with carrying the Daura to the ghat is sung.