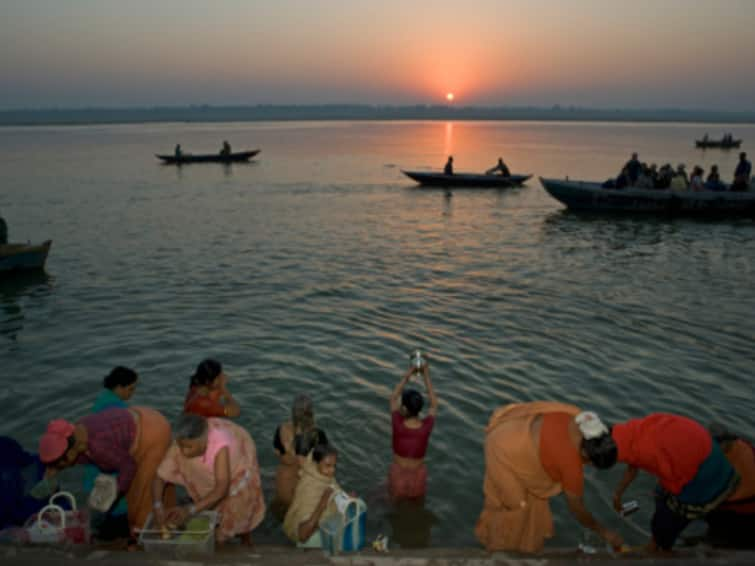 Chhath Puja 2023 Morning Surya Arghya time today sunrise time today Chhath fast breaking
Chhath Puja 2023 Evening Arghya Timings: The celebration of the important festival of Chhath has started and the excitement of Chhath Puja is visible everywhere. The melodious tunes of Chhathi Maiya songs are echoing in every house and the traditional Prasad, called Thekua, is being prepared on the earthen stove. The four-day Chhath Puja is celebrated not only by the families but also by the people from the neighborhood who enthusiastically participate in the festivities.
It is noteworthy that Chhath Puja started on 17th November and will end after offering Arghya to the rising sun on 20th November. Although Arghya is offered to the Sun on other days too, but Chhath is the only festival in which there is a tradition of offering Arghya to the setting Sun.
This sends the message that the rise is certain after the sunset. The belief behind this tradition is that when the sun is setting, he remains with his second wife Pratyusha (the last ray of the sun) and by offering Arghya to her, he gets the desired results. Arghya is offered to the setting sun on Shashthi Tithi of Kartik Shukla, which is on 19 November 2023 this year.
Arghya will be offered to the rising sun on Kartik Shukla Saptami Tithi on 20th November 2023. This is known as Usha Arghya or Udayanaman Surya Arghya. In this way, after offering Arghya on both these days, Chhath fast ends. However, it is important to note that during Chhath Puja, Arghya should be offered to the Sun God at the specified time. Let us know the sunset and sunrise timings for Chhath Puja in your city for November 19 and 20, 2023.
Check sunset and sunrise timings in your city on November 19 and 20 respectively:
Delhi-
Sunset time: 05:26 pm

Sunrise time: 06:47 am
Mumbai-
Sunset Time: 05:59 PM

Sunrise time: 06:48 am
Patna
Sunset Time: 05:59 PM

Sunrise time: 06:01 am
Bhagalpur-
Sunset Time: 05:52 PM

Sunrise time: 06:02 am
Varanasi-
Sunset Time: 05:08 PM

Sunrise time: 06:18 am
Dhanbad-
Sunset Time: 04:57 PM

Sunrise time: 06:01 am
Kolkata
Sunset time: 04:51 pm

Sunrise time: 05:52 am