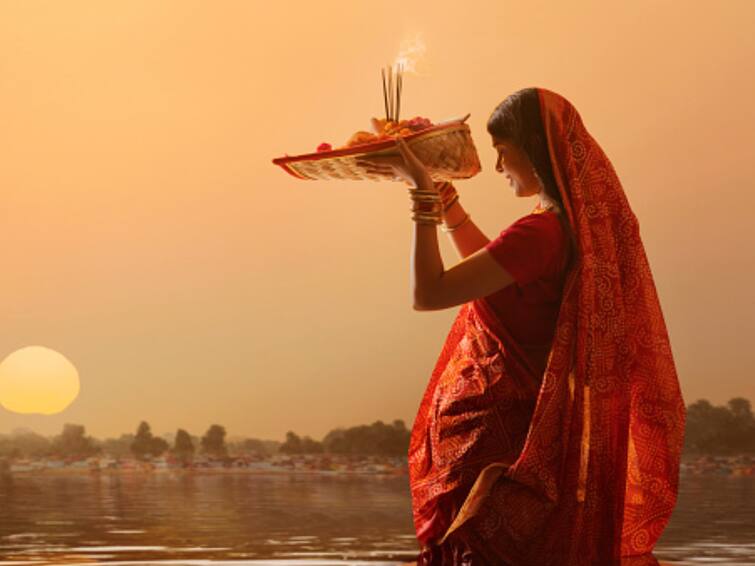 Chhath Puja 2023 sunrise and sunset time 17 to 20 November
Chhath Puja 2023: Chhath Puja is a special festival in Hindu religion which is celebrated after Diwali. Although Chhath Puja is celebrated twice a year in the months of Chaitra and Kartik, but Chhath Puja falling in Kartik is considered more important. This year Chhath Puja is starting on 17th November with Nahay-Khay.
Chhath Mahaparva lasts for four days, and devotees observe a strict Nirjala Vrat (fasting without water) for 36 hours. To provide an overview, Chhath Puja will begin with Nahay-Khay on November 17, followed by Kharna Parv on November 18, Sandhya Arghya on November 19 and Usha Arghya and concluding on November 20.
Chhath Puja is performed to worship Lord Surya (Sun God). This is the only festival in which apart from offering Arghya to the rising Sun, Arghya is also offered to the setting Sun. Therefore, it is important to understand the sunrise and sunset times during Chhath Puja.
Let's check Chhath Puja dates, sunset and sunrise timings and complete schedule.
Chhath Puja Important Dates (Chhath Puja 2023 Date):
1. Almanac of the first day, Nahay Khay:
Date: Friday, November 17, 2023
Date: Chaturthi
Side: Shukla
Nakshatra: Purvashadha
Yoga: Dhriti, Ravi Yoga
Rahu Kaal: 10:46 am to 12:06 pm
Sunrise: 06:45 am
Sunset: 05:27 pm
2. Kharna's almanac on the second day:
Date: Saturday, November 18, 2023
Date: Panchami
Side: Shukla
Nakshatra: Uttarashadha
Yoga: Sarvartha Siddhi, Ravi Yoga, Gand
Rahu period: 09:26 am – 10:46 am
Sunrise: 06:46 am
Sunset: 05:26 pm
3. Almanac of evening Arghya, on the third day:
Date: Sunday, November 19, 2023
Date: Shashthi
Side: Shukla
Nakshatra: Shravan
Yoga: Vriddhi Yoga, Dwipushkar
Rahu period: 04:04 PM – 05:26 PM
Sunrise: 06:46 am
Sunset: 05:26 pm
4. Panchang of the fourth day, Usha Arghya and Parana:
Date: Monday, November 20, 2023
Date: Saptami
Side: Shukla
Nakshatra: Shatabhisha
Yoga: Dhruva Yoga, Vyaghta Yoga
Rahu Period: 08:08 AM – 09:29 AM
Sunrise: 06:47 am
Sunset: 05:26 pm
Also Read: Chhath Puja 2023: Check out the ingredients list and everything you need to prepare before the festival