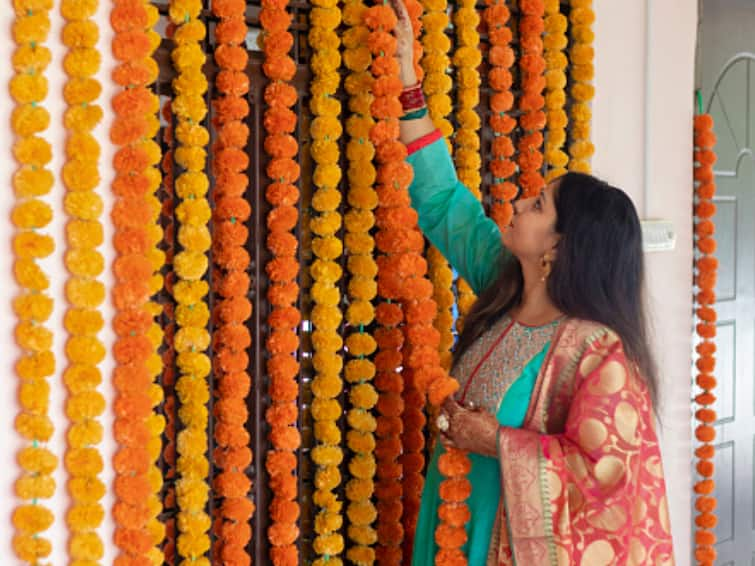 Diwali 2023 home decoration tips according to Vaastu for each zodiac sign
As the festive air resonates with the lights and colors of Diwali, hearts yearn to transform homes into vibrant sanctuaries that reflect the spirit of the occasion. Diwali, the festival of lights, is not only a celebration of traditional rituals but also an occasion to decorate our homes with warmth and grandeur. In this exploration of aesthetic genius, join us in discovering a series of home decor tips designed to brighten up your living space and create a welcoming ambiance as per Vastu:
Vastu expert Jeevika Sharma shares tips for all 12 zodiac signs
Mesh:
Keep a gold coin (if you have it) while doing Diwali puja otherwise do not take any coin. Later, keep that coin in your wallet or in the locker or shelf where you keep money.
Taurus:
Keep an evil eye on the main entrance this Diwali. This will keep away the evil eye from people and will bring only positivity in the house.
Gemini:
Decorate your home with fresh leaves this Diwali. Fresh green leaves will bring success and prosperity. This will also help in taking your current business forward.
cancer:
This Diwali, remove pictures from home and office that depict obstructions as such pictures can block financial growth and hinder personal relationships.
Lion:
Do not argue with anyone at home or fight with any family member. This will have a negative impact on the relationships between family members.
Virgo:
Accept gifts from people this Diwali and I am kind to them. Keep sweets and gifts in the house while performing puja.
Libra:
Libra people should perform all the Diwali rituals at home and should not leave out any. This will help in personal and professional growth and will also create a protective layer around you.
Scorpio:
Scorpio people can decorate their house with mirrors. This will maintain positivity in the house. Also, make sure you place lights and candles that can create reflections to attract positivity.
Sagittarius:
Decorate and light your house with scented candles on Diwali, this will keep the house and mind fresh.
Capricorn
To get personal and professional benefits this Diwali, one should keep a big idol at home and worship it for 3 days.
Aquarius
They should decorate their home with as many fresh flowers as possible. This will lead to progress in the workplace and relationships with family members will also improve.
Pisces
Keep a Kalash in the house this Diwali as it will help in attracting prosperity and happiness. This will also remove negativity from your home.
(Disclaimer: The content of this article is based solely on astrological predictions, and should be taken as general guidance. Individual experiences may vary. ABPLive.com Does not assert the accuracy or validity of any claims or information presented. It is strongly recommended to consult a qualified expert before considering or implementing any information or belief discussed here.)