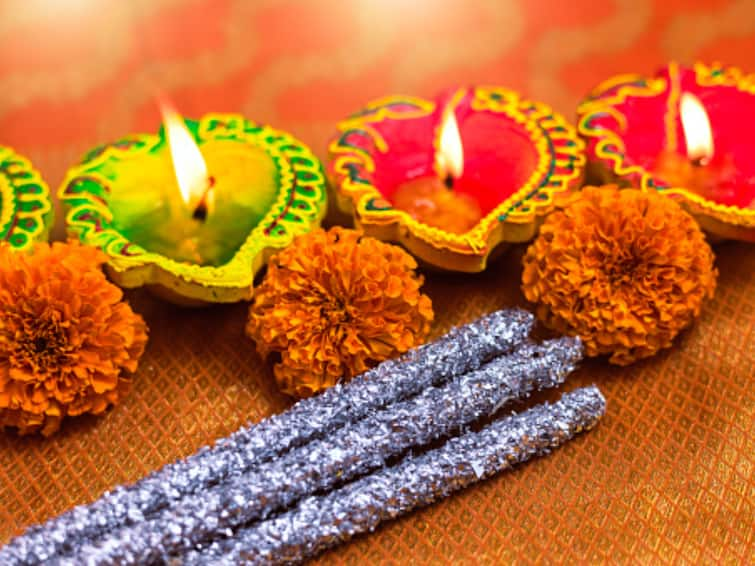 Diwali 2023 remedies which you can do with the help of broom to get benefits
Diwali 2023: Diwali is a major festival of Hindu religion which is celebrated with great enthusiasm across the world. This festival includes a special ritual of worship of Goddess Lakshmi and Lord Ganesha. It is believed that on this day Goddess Lakshmi herself comes to earth and visits every house. To please Goddess Lakshmi on Diwali, people follow various rituals, and one such ritual includes the use of broom.
Let us learn about some methods related to the use of broom on Diwali.
Ways to use broom on Diwali:
Rituals involving the use of broom on the day of Diwali are considered highly beneficial. According to astrology, the broom is related to Goddess Lakshmi, the goddess of wealth. If for some reason you are not able to buy a broom on Dhanteras, then definitely buy it on Diwali.
On the day of Diwali, buy a new broom and remove the old broom from the house. According to the scriptures, donating a broom on the day of Diwali is considered very auspicious.
If you are facing financial crunch then buy three brooms and bring them home on the day of Diwali. Keep these brooms quietly in a temple or holy place. It is believed that this removes financial difficulties.
Clean the entire house with a new broom on the morning of Diwali. After use, carefully store the broom in a place where it will not attract the attention of others. It is believed that this practice invites the arrival of Goddess Lakshmi into the home.
The broom is considered to be the form of Goddess Lakshmi. Never hit or throw the broom with force, as this disrespects the Goddess of Wealth. Such actions may displease Goddess Lakshmi.
Never keep the broom standing straight, it is believed that this brings negative energy (Vastu defects) into the house. Always keep the broom straight on the ground. Place the broom carefully behind the door.
These age-old practices associated with brooms on Diwali are rooted in traditional beliefs and are believed to invite prosperity and blessings of Goddess Lakshmi into one's home.
Chhoti Diwali 2023: Numerology horoscope according to your radix number
The auspicious festival of Chhoti Diwali, also known as Narak Chaturdashi or Kali Chaudas, is celebrated on the 14th lunar day of Krishna Paksha in the month of Ashwin of the Hindu calendar. It marks the culmination of the five-day Diwali festival, which symbolizes the victory of light over darkness, good over evil and knowledge over ignorance. Number 14 is associated with balance, harmony and perfection. This year Chhoti Diwali will be celebrated on 11th November. Based on your date of birth, know how the energy of this day will affect your life.
Here are some numerology tips suggested by Acharya Neeraj Dhankher who is the Founder and CEO of Astro Zindagi
Number 1 (born on 1st, 10th, 19th or 28th)
Your efforts at work will soon lead to an increase in income. This is a good time to consider long-term financial goals and investments. Your loved ones will be proud of your achievements and will be there to celebrate your success. Don't forget to express your gratitude and share your happiness with your family members. If you are a student, your dedication towards studies is slowly paying off. Your efforts will be recognized by teachers, and you will excel in your academic pursuits.
Number 2 (born on 2, 11, 20 or 29)
This is a day when bold initiatives will lead to business success. Consider implementing new strategies to overcome challenges, setting the stage for significant progress. Don't be afraid to present your unique solutions in the workplace, as they may lead to recognition and advancement. This is an ideal time to explore new investment opportunities and improve existing financial strategies. Innovate your approach to health and wellness and explore an unconventional workout plan.
Number 3: (born on 3, 12, 21 or 30)
Your desire to learn and acquire new skills will greatly benefit your career. Look for additional training opportunities. Expanding your skill set can also lead to financial opportunities. Engage in activities that involve the family, such as learning a new hobby together or discussing group goals. For students, this is a good time to delve deeper into new subjects and innovate their ways of learning. Be prepared for a surprising message from someone important from your past.
Number 4 (born on 4th, 13th, 22nd or 31st)
Your motivational skills will prove invaluable in your career. Whether it's negotiating, presenting ideas, or resolving work-related issues, your ability to convince others will be a strong asset. This is a good time to discuss and review financial matters with clarity. Use your wit to bring understanding to family discussions. Plan a special event or activity that brings everyone together. Students remember that learning can take many forms, and today's experiences can provide lessons beyond books.
Number 5 (born on the 5th, 14th or 23rd)
Today is an opportunity to reevaluate your workload and manage it more efficiently. Do not burden yourself with additional responsibilities. Take a step back to review and reconsider any major financial decisions. Do not be hasty in any new investment. Nurture your love relationships and live in the moment instead of trying to deal with any major relationship decisions. Stress and fatigue can have a huge impact on your health. Use this time to refresh, rest and relax.
Number 6: (born on 6th, 15th or 24th)
Be open to new possibilities today. Maintain a positive mindset, because you will get some positive news. A relationship milestone, a deeper connection with your partner, or even a declaration of love will add to the positive aura. At work, stay focused and approach tasks with confidence, as positive news can significantly impact your career trajectory. Keep an eye on potential growth and be wise in your financial decisions to ensure long-term prosperity.
Number 7 (born on 7th, 16th or 25th)
With your energy levels high today, it is a good time to tackle tasks that require vigor and enthusiasm. However, make sure you don't get tired; Balance your drive with moments of rest to maintain this impressive pace. Plan an exciting outing or surprise your romantic partner with something special. Your upbeat energy will create enthusiasm in your family and they will support you in making this day more special. Avoid eating too many sweets.
Number 8: (born on 8th, 17th or 26th)
Taking part in social activities will brighten your day and give you a pleasant experience. Your friends may introduce you to new business opportunities or provide valuable advice. Use social gatherings as an opportunity to discuss work-related matters in a relaxed atmosphere. Although socializing is enjoyable, be mindful of your expenses. Enjoy the evening without spending too much. If you are unmarried then there is a strong possibility of meeting someone through friends today. Start conversations to learn more about others.
Number 9: (Born on 9th, 18th or 27th)
Trust is the foundation of a healthy relationship. Mutual understanding and cooperation will strengthen your bond. Avoid misunderstandings by being transparent and patient. Listen to family members and their concerns and provide support and guidance where necessary. Plan for the future and consider savings or investments that align with your goals. Solid financial advice from trusted sources can help you secure your monetary future.
(Disclaimer: The content of this article is based solely on astrological predictions, and should be taken as general guidance. Individual experiences may vary. ABPLive.com Does not assert the accuracy or validity of any claims or information presented. It is strongly recommended to consult a qualified expert before considering or implementing any information or belief discussed here.)