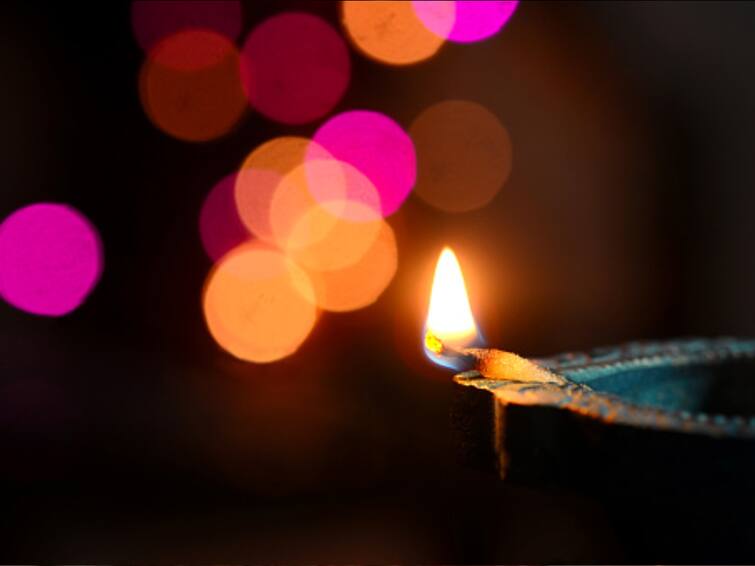 Diwali 2023 Small and big Diwali on the same day – know the benefits
Narak Chaturdashi 2023, Diwali: This year, Narak Chaturdashi will not be celebrated on the next day of Dhanteras, but on the day of Diwali, which is on 12th November. In Hinduism, all festivals are celebrated according to the calendar based on lunar calculations rather than solar. Calendar used by the English.
Depending on the calendar, the duration of the tithis varies, sometimes lasting 24 hours or more. A similar incident is happening this year too, due to which Narak Chaturdashi or Chhoti Diwali and Badi Diwali will be celebrated together.
Narak Chaturdashi-Diwali on the same day (Narak Chaturdashi and Diwali 2023 Muhurat):
Chaturdashi will start at 1:58 pm on November 11 and will continue till 2:45 pm the next day. Therefore, the day of Narak Chaturdashi or Chhoti Diwali falls on the sunrise date of 12th November. After this, Amavasya starts at 2:45 pm on the same day, which lasts till 2:57 pm on November 13. There will be no Govardhan Puja the next day. As a result, Diwali will be celebrated on 12th November.
As a result, Annakoot will be celebrated a day after Diwali on 14th November, followed by Bhai Dooj on 15th November.
Auspicious Yog of Diwali after 500 years (Divali 2023 Auspicious Yog):
On Diwali, Shani Dev is creating Rajyoga by forming Shash Yoga with Mars and Sun in Aquarius. Also, Ayushman Yoga and Budhaditya Rajyoga in Libra are bringing boons for many zodiac signs. People of Aries, Gemini and Capricorn will get special benefit from these yogas.
Meanwhile, people of Taurus, Cancer, Leo, Virgo, Libra, Scorpio, Sagittarius, Aquarius and Pisces can expect success in their careers and financial gains, which will bring happiness to their homes. Businessmen will benefit from their investments.
Narak Chaturdashi (Hell Chaturdashi):
On this day, in Dwapar Yuga, Lord Shri Krishna freed the world from injustice and terror by defeating the tyrannical demon Narakasura. In celebration of this victory, the festival is celebrated, which is also called Chhoti Diwali along with Narak Chaturdashi. On this day devotees worship Lord Shri Krishna.
Importance of Abhyanga Snan on Narak Chaturdashi (Narak Chaturdashi Snan Importance):
It is believed that on this day, taking bath before sunrise and massaging with sesame oil purifies the body and enhances beauty. Dryness of the body goes away and the appearance improves. It is advisable to take bath, perform puja after sunrise and light a lamp along with special puja in the evening.
Significance of Deepdan on Narak Chaturdashi (Nark Chaturdashi Deepdan importance):
Legend has it that lighting a lamp on this day saves a person from going to hell. It is important to apply oil on the body and take bath before sunrise. It is said that those who do not take bath and other rituals after sunrise on this day have to face poverty and misery throughout the year, as well as their auspicious works get spoiled and miseries increase.
Puja method of Narak Chaturdashi (Narak Chaturdashi puja method):
On this special day, make Swastika symbols with kumkum on both sides of your main door and light a mustard oil lamp. Put some vermillion in the lamp, then take a plate and make a symbol of eight petals with Ashtagandha in it. Keep 14 mustard oil lamps in it.
Put a little snake saffron in the lamp, take it near a Peepal tree, burn it and do 14 rounds. After parikrama, chant the mantra "Om Namo Bhagwate Vasudevaya" 11 times and return home. With folded hands in the temple, meditate on your ancestors, family deities and Goddess Mahalakshmi and seek their blessings. Positive changes are certain in your life.
(Disclaimer: The content of this article is based solely on astrological predictions, and should be taken as general guidance. Individual experiences may vary. ABPLive.com Does not assert the accuracy or validity of any claims or information presented. It is strongly recommended to consult a qualified expert before considering or implementing any information or belief discussed here.)