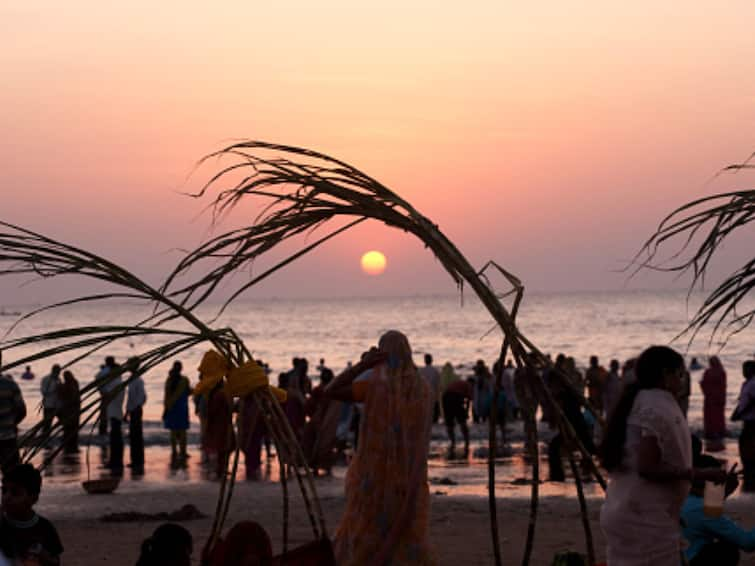 Festivals start from 17th November – Know the rituals of each day
Chhath Puja 2023: Only a few days are left for Chhath Puja to begin, preparations for the worship of Chhath Maiya and Surya Dev have started everywhere and songs dedicated to them are being sung in every house. It is noteworthy that this grand festival which lasts for four days is dedicated to Shashthi Mata, sister of Usha, Nature, Water, Air and Sun God. Especially the tradition of offering Arghya to Sun God has been going on for centuries and even today people celebrate it with devotion and full faith. Hence, it is called a grand festival of local tradition.
According to the calendar, Chhath festival is celebrated on the Shashti Tithi of Kartik Shukla Paksha. However, the festival begins with Nahay-Khay on the fourth day and the fast concludes on the seventh day.
Chhath Puja 2023 Dates:
Chhath Puja lasts for four days, and the devotees observe a 36-hour Nirjala fast. Therefore Chhath fast is considered one of the challenging fasts. This year Chhath Puja is starting from 17 November 2023. On this day, devotees will start Chhath Puja with Nahay-Khay. Meanwhile, Chhath Puja will conclude on 20th November with Usha Arghya and Paran.
Chhath fast is observed for the long life of the spouse, happiness of children and prosperity of the house. Let us know what activities are done on every day of Chhath Puja from 17th November to 20th November.
Chhath Puja 2023 Calendar:
Friday, November 17, 2023: Day 1 – Nahay-Khay

Saturday, 18 November 2023: Day 2 – Kharna

Sunday, November 19, 2023: Day 3 – Evening Arghya

Monday, November 20, 2023: Day 4 – Usha Arghya
Nahay-Khay 2023 Date:
Chhath Puja starts with Nahay-Khay, which makes this day special. This year Nahay-Khay is on 17 November 2023, Friday. On this day, sunrise occurs at 6:45 am and sunset occurs at 5:27 pm. Devotees participating in the fast start their day by taking a bath in the river, followed by wearing new clothes and taking prasad. During Nahay-Khay of Chhath Puja, dishes like pumpkin, gram, dal, vegetable, rice etc. are prepared as Prasad. All the prasad is made from rock salt and ghee. After the devotee takes the Prasad, other family members also participate in this Satvik Prasad.
Kharna 2023 Date:
The second day of Chhath Puja is Kharna, which this year is on 18 November 2023, Saturday. On this day, sunrise occurs at 6:46 am and sunset occurs at 5:26 pm. A person observing fast on the day of Kharna consumes sweet food only once in the evening. The main prasad on this day is rice pudding, which is made by burning mango wood in an earthen stove. After accepting this Prasad, the devotee begins Nirjala Vrat (fasting without water) which continues till the next evening, after which Parana takes place.
Sandhya Arghya 2023 Date and Time:
This is the important third day of Chhath Puja. On this day, all the family members go to the reservoir and offer Arghya to the setting sun. This year Arghya will be offered on Sunday, 19 November 2023. Sunset on this day will happen at 5:26 pm. People decorate the offerings and perform parikrama while standing in waist-deep water.
Usha Arghya 2023 Date:
It involves offering Arghya to the rising sun on the fourth day or Saptami, the last day of Chhath Puja. This year Usha Arghya will be performed on 20 November 2023, Monday. Sunrise on this day is 6:47 am. After this, the devotees take Prasad and conclude Chhath Puja with Paran.
Also Read: Chhath Puja 2023: Starting from November 17 or 18? Know the exact date, auspicious time and more