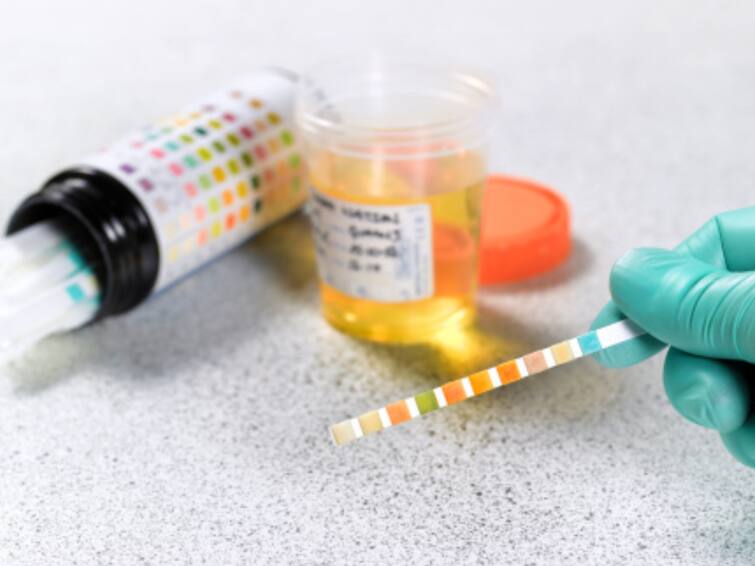 Geriatric Care to Address CKD and Diabetic Nephropathy in the Aging Population
Diabetes mellitus and hypertension still remain the major diseases causing CKD in the elderly, but diseases such as obstructive diseases and malignancy of the kidney and outflow tract also need to be evaluated. Diabetes is a leading cause of chronic kidney disease and end-stage renal disease across the world, and this is true in our country as well. It usually occurs in individuals with long-standing and uncontrolled diabetes for approximately 15 to 20 years.
In this regard, Dr. GK Prakash, who is Senior Consultant Nephrologist at Manipal Hospital, Malleshwaram, Bangalore, said, "The incidence of diabetes increases with increasing age, and urine tests are some of the ways to diagnose diabetic kidney disease. "Includes examining proteins." To assess kidney function. Symptoms may include swelling and proteinuria (protein in the urine)."
"In addition, increased creatinine levels in a blood test may indicate abnormal kidney function. Although the risk of diabetic kidney disease increases with age, its development depends largely on whether its When is it detected? Earlier, people used to suffer from diabetes for 15-20 years. Kidneys are considered vulnerable to disease. Nowadays, people often find out about their diabetes very late, which means that they have to The same can lead to diabetes-related kidney problems," he said.
He then listed two things that should be kept in mind:
First of all, it is very important to check the baseline kidney functions along with other routine parameters once a year for any one in the elderly group, at least GFR starts falling with age, age 35-40. About 10% for every decade after. These individuals, especially the older age group, are at risk for kidney injury with any minor insult (e.g. dehydration, infection, nephrotoxic medications as pain relievers, antibiotics, alternative forms of medication, etc.). A 40 year old man with a serum creatinine of 1 mg/dL may have a normal GFR, but an 80 year old man with the same creatinine of 1 mg will have an abnormal GFR (lower kidney function) due to aging kidneys.

Another thing to note is that the medications and the type of medications also need to be modified as their metabolism is slightly different from that of a young person. One also needs to keep an eye on pre-existing chronic diseases like diabetes mellitus, hypertension, heart disease, chronic respiratory diseases such as COPD (Chronic Obstructive Pulmonary Disease), etc., as to the dosage and group of medicines that can What can be used safely is going to be a little different.
Kidney disease in the elderly population:
Dr. Garima Agarwal, Consultant Nephrologist and Renal Transplant Physician at Manipal Hospital, Varthur, Bangalore, said, "Another aspect of kidney care in elderly patients that should be emphasized is the management of kidney failure or end-stage kidney disease. "Treatment Options for Kidney Disease." , End-stage kidney disease refers to the stage of complete loss of kidney function when a person requires dialysis or a kidney transplant to survive. Although dialysis improves survival compared with medical management in CKD patients, this benefit is largely diminished in older patients and those with advanced disease. Have other pre-existing health conditions. Data show that quality of life remains the same in older patients, whether they are on dialysis or not. This emphasizes the need for a patient-centered approach and shared decision-making among various caregivers of elderly patients with kidney diseases. Rather than focusing solely on disease-specific medical advances."
Old Age Care Plan for CKD (Chronic Kidney Disease)
Dr. Garima Agarwal said, "Elder care refers to the comprehensive health care and wellness services provided to elderly individuals. Geriatric care is particularly relevant in the context of CKD as older people suffering from kidney diseases have a higher risk of kidney failure. The worse the outcome, the greater the likelihood of higher cardiovascular risk." disease, higher risk of stroke, multiple drug prescriptions, poor mental health, loss of mobility and function, cognitive decline, the financial and social burden of CKD treatments, as well as other unique challenges of aging.
Geriatric care planning for CKD patients involves a multidisciplinary approach
Geriatricians or primary care doctors focus on multiple prescriptions, and coordinate care with different specialists.

Nephrologist for treatment and management of complications of CKD

Counselors for mental health issues discuss motivation, goals of care, educate about the illness, and set expectations

nutritionist

physical therapist

Palliative care doctor to manage pain and other discomforts

Social workers to help deal with the cost and burden of dialysis and other treatments
Awareness required:
Dr. Jatin Kothari, Director, Nanavati Max Institute of Renal Sciences and Transplant, Nanavati Max Super Specialty Hospital, Mumbai, said, "Recently, the prevalence of chronic kidney disease (CKD) and diabetic nephropathy has been continuously increasing in the global elderly population. Used to be." Year. Diabetic nephropathy, a serious complication of diabetes, indicates kidney damage caused by chronic high blood sugar levels. If not detected and managed in time, it can progress to CKD – a progressive decline in kidney function. This decline affects the kidneys' ability to effectively filter waste and excess fluids from the body, which is a significant threat to a person's health."
He said, "Given the complex relationship between diabetic nephropathy and CKD, a proactive and proactive approach to geriatric care is absolutely essential. Creating awareness about the management of complications of CKD and diabetic nephropathy in the field of geriatric care is important." Is."
Dr. Jatin then listed the following:
Early detection and continuous monitoring: Early detection of CKD and diabetic nephropathy in the elderly is the key to effective management. Regular checking of serum creatinine levels to estimate microalbuminuria, a marker for kidney damage, and glomerular filtration rate (GFR), which identifies the filtering rate of the kidneys, can identify these conditions at an early stage. Once detected, continuous monitoring helps track disease progression and facilitates timely intervention.
Customized Treatment for Diabetic Nephropathy: Treatment of CKD and diabetic nephropathy in geriatric patients should be objective and tailored as each patient's overall health and comorbid conditions are likely to be different. In diabetic nephropathy it is important to manage blood sugar levels to manage the condition well. In recent years, advances in pharmacotherapy have introduced a new wave of drugs that provide promising results in the treatment of diabetic kidney disease.
In particular, the emergence of SGLT2 inhibitors such as empagliflozin, dapagliflozin, and canagliflozin has revolutionized the management of this condition. Additionally, mineralocorticoid receptor antagonists (MRAs) such as fentanone and GLP-1 analogs such as semaglutide have shown remarkable efficacy. These drugs not only improve kidney outcomes but also provide cardiovascular benefits, marking a significant leap forward in diabetic nephropathy treatment.
Similarly, controlling blood pressure with ACE inhibitors or ARBs may prevent kidney damage in CKD. Seniors often take multiple medications, increasing the risk of harmful drug interactions. It is important to review and adjust their medications regularly to prevent any medications from worsening kidney health.
Lifestyle modifications and integrated care: Encouraging lifestyle modifications can have a significant impact on the management of CKD and diabetic nephropathy. A diet low in sodium, processed foods and protein can reduce kidney stress. Additionally, regular physical activity, within the capacity of seniors, aids overall health and blood sugar control, which is especially important for diabetic patients. However, it is important to discuss the limitation of activities with your doctor beforehand to ensure that it is consistent with your current health and co-morbidities. A coordinated effort of primary care physicians, nephrologists, dietitians and diabetes educators is necessary to create awareness about the importance of regular examinations and self-management of their conditions.
(Disclaimer: The information provided in the article, including treatment suggestions shared by doctors, is for general informational purposes only. It is not a substitute for professional medical advice, diagnosis or treatment. Always seek the advice of your doctor or other qualified person regarding any medical condition. healthcare provider for any questions you may have regarding.)
Check out the health tools below-
Calculate your body mass index (BMI)
Calculate age through age calculator