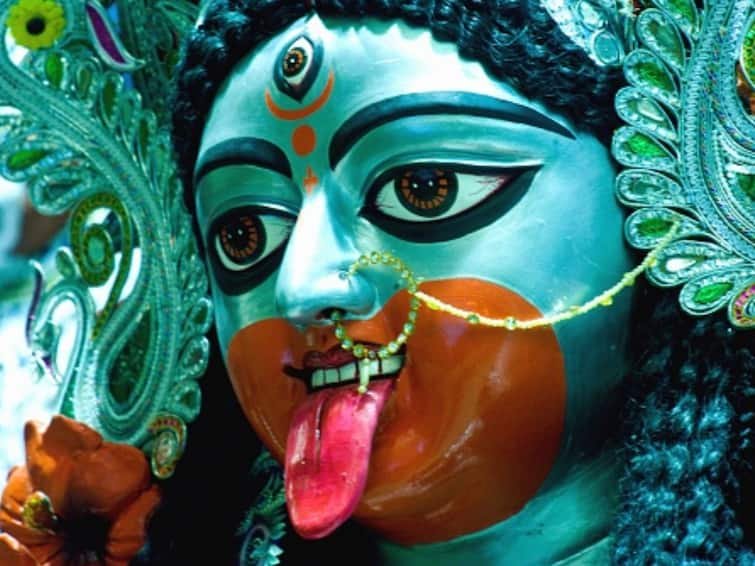 In this puja in Jalpaiguri, Goddess Chaudhurani's favorite shoal and boal fish are offered to the goddess.
The worship of Devi Chaudhurani Shamshan Kali Temple has entered its 250th year. This temple is located near the 31st National Highway at Gaushala Mod in Jalpaiguri. Bhubani Pathak was the first priest of this temple. Legend has it that in 1890, Nayan Kapalik was sentenced to death for performing human sacrifice and since then the temple has been closed following this practice.
However, during the night of Kali Puja, the tradition of 'Panth Boli' (goat sacrifice) still continues in the Devi Chaudhurani Kali temple. Surrounded by dense forest and ancient banyan trees, this temple stands in peace. It is said that if someone walks alone around the temple during the day, he gets goosebumps. It is also believed that after performing puja at Devi Chaudhurani Shamshan Kali temple, she used to go out for robbery with her accomplice Bhubani Pathak.
Along with daily puja, special puja is organized on the night of Kali Puja. Devotees offer various dishes to the goddess, including pulses, rice, various fried items and the favorite shoal and boal fish near the cremation ground Kali.
Satipeeth –
Sati's footprints are engraved on a stone. In the middle of Bokunthpur forest is another important temple among the 51 Satipeeths, known as Bhrimer Devi Temple. This temple is famous by the name of Bhramaridevi temple in Bodaganj, Jalpaiguri. It has come into prominence since the 90s. According to legends kings used to worship here before going for hunting in the forest. Daily worship takes place in this temple. Offerings are made to the Goddess every Saturday, Sunday and Tuesday. Special offerings are made on Amavasya and Purnima and Kali Puja is celebrated with grandeur every year.
Also read: Kali Puja 2023: Glimpse of Krishna and Kali in one deity in Kolkata's unique Kali temple
(Disclaimer: This report has been translated from the ABP Anand website)