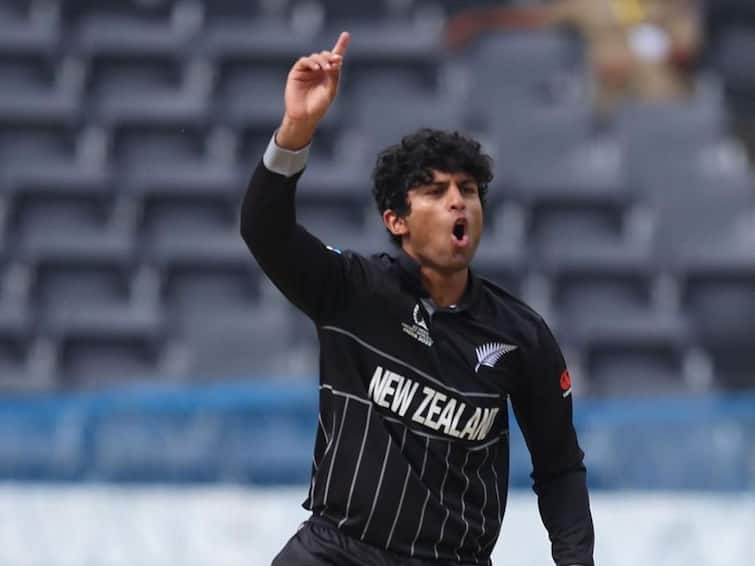 New Zealand cricketer Rachin Ravindra did not eat idli, dosa at grandparents' house, details about his diet
New Zealand's rising cricket star Rachin Ravindra recently made headlines not only for his excellent performances in the ongoing World Cup 2023 but also for his disciplined diet choices. Despite being a fan of South Indian dishes like dosa and idli, the 23-year-old cricketer had to give up these dishes while visiting his grandparents in Bengaluru due to strict team meal rules.
Born in New Zealand to Indian parents, Rachin achieved a remarkable feat by surpassing Jonny Bairstow's record for the highest run scorer in a World Cup debut, scoring 565 runs at an average of 70.62 and a strike rate of 108.44.


While in Bengaluru, Rachin took time out to visit his grandparents, Balakrishna Adiga and his wife. Noted educationist Balakrishna expressed his happiness at spending quality time with his grandson, considering it a unique experience. However, disappointment struck when Rachin could not enjoy his favorite South Indian dishes due to the team's strict nutritional guidelines.
Despite the dietary restrictions, Rachin's grandparents were very pleased to see him and wanted to congratulate him on his extraordinary achievements. His grandfather, Balkrishna Adiga, shared with The Telegraph that Rachin's success in cricket as well as his commitment to education is commendable.
During the trip, it was revealed that the team management strictly controlled the players' nutrition, with the diet consisting mainly of boiled vegetables, meat and eggs provided by the team hotel. Rachin's grandparents, avid supporters of his cricket journey, were proud witnesses of his stellar performances at the World Cup, where he played a key role in New Zealand's successful campaign.
A social media page recently shared a video in which Rachin and his grandmother are seen practicing the Indian tradition of "Nazar Uttarana", showcasing the deep cultural ties the cricketer maintains despite his global recognition. Is. As Rachin continues to shine on the cricket field, his disciplined approach on and off the pitch adds another dimension to his growing career.
Check out the video here:
He is New Zealand player Rachin Ravindra, his grandmother doing some "Nazar Utkar" and other religious/cultural activities.
He looks very impressed and interested…

The woke Hindu kids here start making fun of such things after learning 2-3 heavyweight English words.. pic.twitter.com/XFIwKiYxKO

– Mr Sinha (@MrSinha_) 10 November 2023