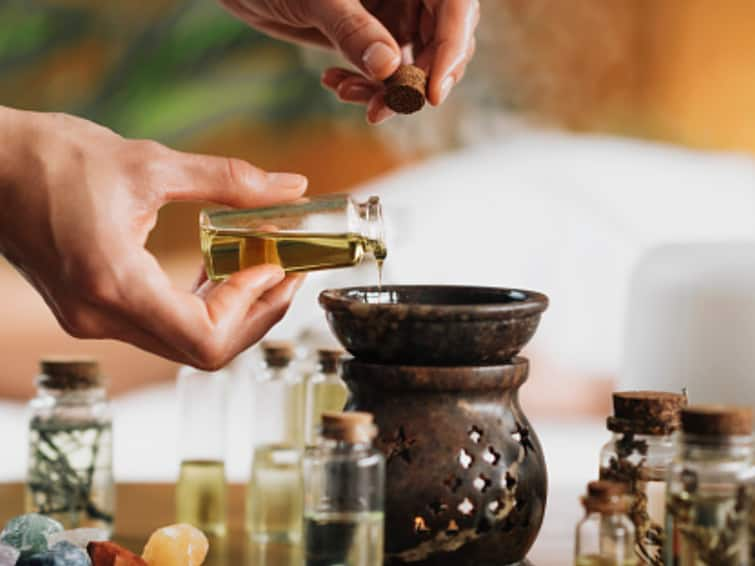 Tips to deal with lifestyle disorders
Maintaining overall well-being and developing balance and vitality has become a big challenge in today's fast-paced life. As we work long hours, and eat at irregular times, the mind, body and spirit which are interconnected begin to show signs of imbalance. Ayurveda identifies three basic energies pitta, vata and kapha, and each person has a unique constitution based on these doshas. Any imbalance in these energies can lead to lifestyle disorders, ranging from digestive problems, stress, diabetes and sleep cycle disturbances, among others.
A holistic approach to well-being: the impact of lifestyle disorders
Dr. Aman Priya Khanna, co-founder and medical director of HexaHealth, who is a general, laser, bariatric and minimal access surgeon, said, "In today's fast-paced world, there have been significant changes in our lifestyle. We have embraced convenience, technology and busy schedules, often at the cost of our health. It is important to recognize that these choices are not without consequences and have given rise to new lifestyle-related health problems that have a significant impact on our overall well-being.
domino effect
Lifestyle disorders do not simply manifest as isolated health problems; They create a domino effect. For example, obesity significantly increases the risk of type 2 diabetes, heart disease, and joint problems. Additionally, these disorders often result in emotional and psychological challenges, leading to stress, anxiety, and depression.
Impact on overall well-being:
physical health

: Lifestyle diseases such as obesity, diabetes, cardiovascular problems and high blood pressure reduce energy levels and mobility and increase vulnerability to disease, reducing overall physical well-being.

mental health

: Managing lifestyle diseases can impact mental health, leading to anxiety, depression and other problems.

Quality of life

: Ongoing medical treatments, dietary restrictions, and lifestyle changes affect quality of life, limiting various activities and social engagements.

social well-being

: Individuals suffering from lifestyle diseases may face social stigma and isolation. Support from friends and family can affect social relationships.

economic impact

: Managing lifestyle diseases can put a strain on financial resources due to medications, doctor visits, and medical procedures, affecting economic well-being.

Productivity

: Lifestyle diseases can hinder a person's ability to work and be productive, impacting professional life and income.

Life expectancy

: In severe cases, they can reduce life expectancy, depriving individuals of the joys of life.
Tips for healthy lifestyle:
A healthy lifestyle varies from person to person. For one, this might mean walking 10,000 steps at least five times a week, enjoying occasional treats, and staying socially active. For another, it may involve rigorous training, running marathons, following a specific diet, and avoiding alcohol. The important thing is to tailor your healthy choices to your specific preferences and needs, as there is no one-size-fits-all approach to well-being.
in this regard, Dr. Aman Priya Khanna suggests some valuable tips to ensure overall well-being.
Prioritize regular physical activity

: Include at least 30 minutes of exercise in your daily routine. It improves mood and health.

adopt a balanced diet

: Eat fruits, vegetables, lean proteins and healthy fats, limit processed foods and sugary drinks.

stay hydrated:

Choose water instead of sugary beverages to aid digestion and maintain bodily functions.

manage stress

: Practice meditation, deep breathing or mindfulness to maintain emotional balance.

Enough Sleep

:Aim for 7-8 hours of quality sleep every night for stress management and healthy weight.

Avoid smoking and excessive alcohol

: Quit smoking and limit alcohol consumption for better health.

maintain a healthy weight

: Achieving and maintaining a healthy weight can reduce the risk of many lifestyle diseases. Consult a healthcare provider for guidance on weight management.

be socially active

: Connect with friends and family for emotional support.

educate yourself

: Learn about the risk factors for lifestyle diseases and make informed choices about your health.

regular health checkup

: Early detection is the key to effective management, so get a health checkup done at least once a year.
Ayurvedic Tips to Deal with Lifestyle Disorders:
In this regard, Shravan Daga, who is the Founder and CEO of Krishna Herbal and Ayurveda, said, "Ayurveda puts a lot of emphasis on eating mindfully – paying attention not just to quantity but also to quantity of food."
He further listed the following:
Eating fresh, seasonal and organic food is the first step towards tackling lifestyle disorders.

Giloy, jamun, aloe vera, amla, papaya leaves juice are those magical ingredients that can help in improving immunity as well as gut health and also helps in taking care of diabetes.

The right mixture of ginger juice, garlic juice, apple cider vinegar, honey and lemon juice is the perfect solution for people suffering from high cholesterol.

When fresh ingredients or juices are used, they give amazing results, improving not only the body but also the skin and hair.

Tulsi and Brahmi are herbs that help relieve stress and provide great relief to people suffering from sleep disorders.

While people suffering from diabetes should drink bitter gourd jamun juice, one should use Noni juice and preservative free Chyawanprash to increase overall immunity.
How youth can deal with common lifestyle disorders these days
Dr. Anu Prabha, a research scientist and product manager of human genomics at HaystackAnalytics, said, "In recent times, youth are suffering from many lifestyle disorders like obesity, diabetes, persistent increase in heart rate, body aches etc. mainly due to sedentary lifestyle, poor dietary habits and increasing stress levels. To deal with them, they can incorporate various lifestyle practices and techniques into their daily routine to manage their overall well-being. "Questions still remain about what can be done to see effective change, what lifestyle changes will make the difference and how to find them."
He listed the following:
Maintain a healthy diet:

One of the most important factors in managing lifestyle disorders is to maintain a healthy diet that is rich in vitamins, calcium, fiber, proteins, omega-3 fatty acids, carbohydrates, etc. Additionally, individuals are advised to avoid processed foods, sugary beverages. And excessive refined carbohydrates, as this can have a negative impact on your gut health, and further lead to excessive weight gain.
Include physical activity in daily routine:

Physical activity plays an integral role in managing overall health, as it not only helps maintain a healthy weight, but also helps balance hormone levels, improve insulin sensitivity, and boost the immune system. Individuals are advised to keep themselves physically active and do at least 150 minutes of physical activity such as jogging, swimming or yoga per week to reduce the risk of cardiovascular diseases and improve mental health.
Limit alcohol and tobacco consumption:

Alcohol and tobacco consumption is another lifestyle factor that significantly impacts some lifestyle disorders, as it increases estrogen and folic acid levels in the body, which can lead to vitamin B-12 deficiency and overall health. But may have an impact. Individuals are advised to adopt a 'zero intake' approach, which is the safest way to manage lifestyle disorders.
Adequate sleep schedule:

Individuals are advised to maintain a healthy sleep pattern and aim for approximately 7 hours of quality sleep per night as poor sleep patterns can increase stress levels and impact a person's cognitive function .
Regular Screening:

Individuals are advised to opt for regular health checkups to closely monitor if they are suffering from any type of health problem. Regular checkups will help health professionals detect problems at an early stage and enable them to intervene timely. Additionally, individuals can also opt for DNA testing which will allow health professionals to understand our genetic makeup and analyze a person's susceptibility to certain conditions and take certain measures to eliminate the risk. Genetic testing can provide information about what lifestyle changes are most likely to make positive and impactful changes, particularly to alter the risks they may face over their lifetime. It is a once-in-a-lifetime test with insights that serve as guidance for lifelong health.